Sundberg America, an appliance parts distributor, is a leading freezer parts supplier in the United States serving the wholesale market. We know it is important for contractors and repair technicians to maintain stock of replacement parts, so we make it easy for our customers by consistently having a large inventory of common freezer repair parts. Whether it is an issue with the electronic control board, thermostat, compressor, or something entirely different, Sundberg America has the part for you and we can ship it to you anywhere in the United States in record time. We sell hundreds of different name-brand freezer replacement parts commercially so that you can keep a wide variety of replacement parts in your inventory.
An Extensive Inventory of Freezer Replacement Parts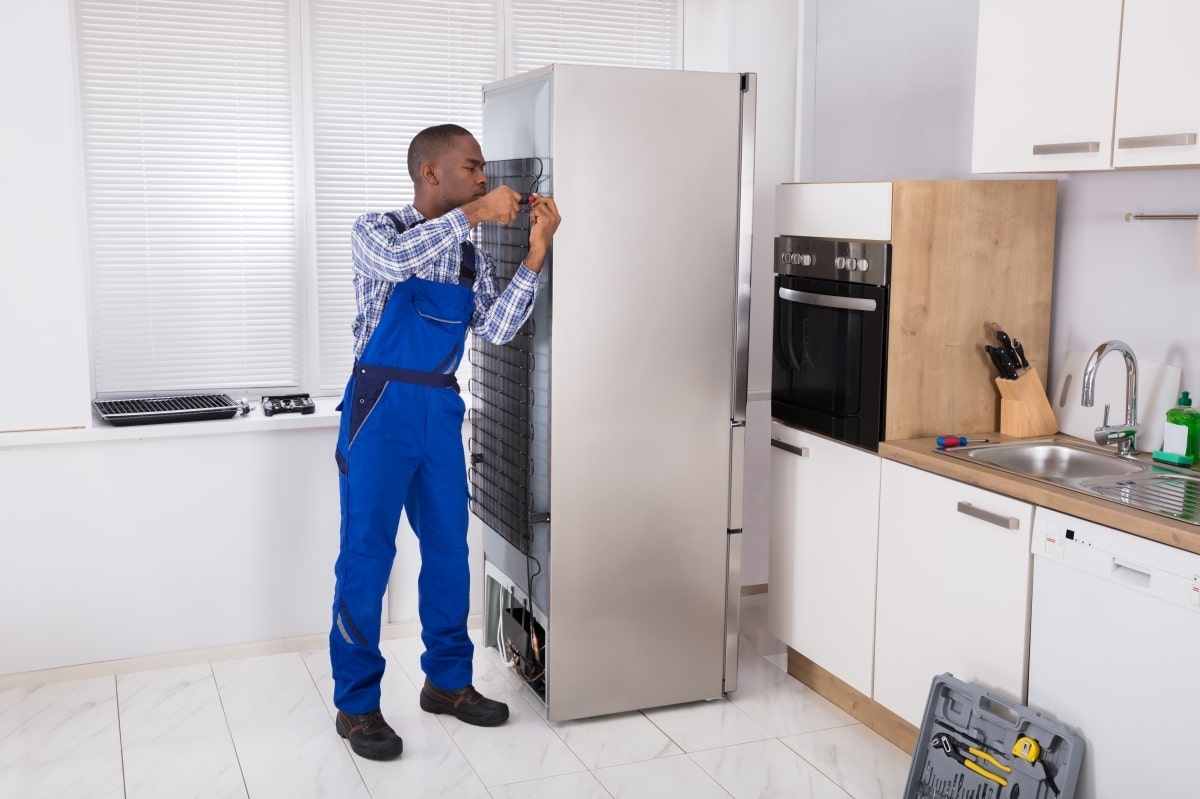 Sundberg America stocks a variety of OEM parts so that our customers have access to the parts they need when they need them. We carry top replacement parts such as temperature control thermostats, evaporator, and condenser fan motors, start relays and door switches, various freezer overload parts, door gaskets, freezer storage baskets, and more. Our OEM authorized freezer parts are compatible with almost every household freezer appliance and are available at our various warehouses and distribution centers across the country, giving our customers easy and fast access to what they need. We carry a large variety of popular brands such as Electrolux, Frigidaire, General Electric, Kenmore, Maytag, Whirlpool as well as many additional brands. Freezer replacement parts from Sundberg America, as well as other appliance parts from Sundberg America, are brand name and purchased straight from the manufacturer, so we know our customers are giving their clients the highest quality products.
Is the freezer creating an unnecessary and obnoxious noise? We have a large variety of evaporator fan motors, fan blades, and ice maker repair kits to fix the issue right away. We also stock freezer fan replacement parts just in case that was damaged too. Did the lights in the freezer stop working? Sundberg America has a vast inventory of the basics to fix this problem—freezer light bulbs and door switches—as well as products to fix the more complicated parts like LED light boards. Kids and just life, in general, can put a lot of wear-and-tear on a freezer and Sundberg America has the cosmetic and aesthetic products to fix that. Whether you need to install a new control and display board or new door handles, we have the replacement parts that your clients are going to love. Additionally, we have all kinds of sealants and adhesives to repair any cracks or leaks you may encounter. For you and your clients, we provide an array of cleaning tools and stainless-steel cleaners to keep those appliances looking brand new! No matter what the problem is, Sundberg America has the tools and parts to fix it and keep you and your clients happy.
Sundberg and the Freezer: A Cool and Crisp Past
Stemming from our long history in the refrigeration business, Sundberg America cultivated a vast and deep knowledge of all freezer maintenance needs and the parts that commonly require replacement. We understand freezers and can provide you with the outstanding service and products you require to fix the issue and put your client's home back in full operational service. Sundberg America is proud to provide our customers with terrific products and services at a great price. We also offer video repair tutorials for many of our products at no additional cost, so even the most finicky freezer problems can be solved with ease.
Check out our homepage or other product pages for more information about some of the other products we offer parts for such as Refrigerators, Washing Machines, Dryers, and Dishwashers. To make us your preferred appliance parts supplier, fill out a credit application, or speak to one of our customer service representatives at 800-621-9190.
GET THE APPLIANCE PARTS YOU NEED