Refrigeration Parts Suppliers
Sundberg America is the place for all your refrigeration repair needs. We have been in business selling OEM authorized refrigerator replacement parts since 1912, giving us a complete understanding of our customers' needs as well as a strong and long-lasting relationship with them. In the event that a refrigerator is freezing food, it's leaking water, the water dispenser isn't working, or even if a screw just fell out and is nowhere to be found, Sundberg America has the necessary refrigeration replacement parts you need to fix it AND brand name products compatible with almost every refrigeration appliance. We also provide our customers with step-by-step video tutorials and instructions on how to replace parts. Our products are available for 2-day shipping anywhere in the United States. Giving our customers easy access to top of the line wholesale refrigeration parts, Sundberg America is the perfect refrigeration parts supplier to use for your business and in your clients' homes.
Refrigeration Parts Sold Commercially for You and Your Business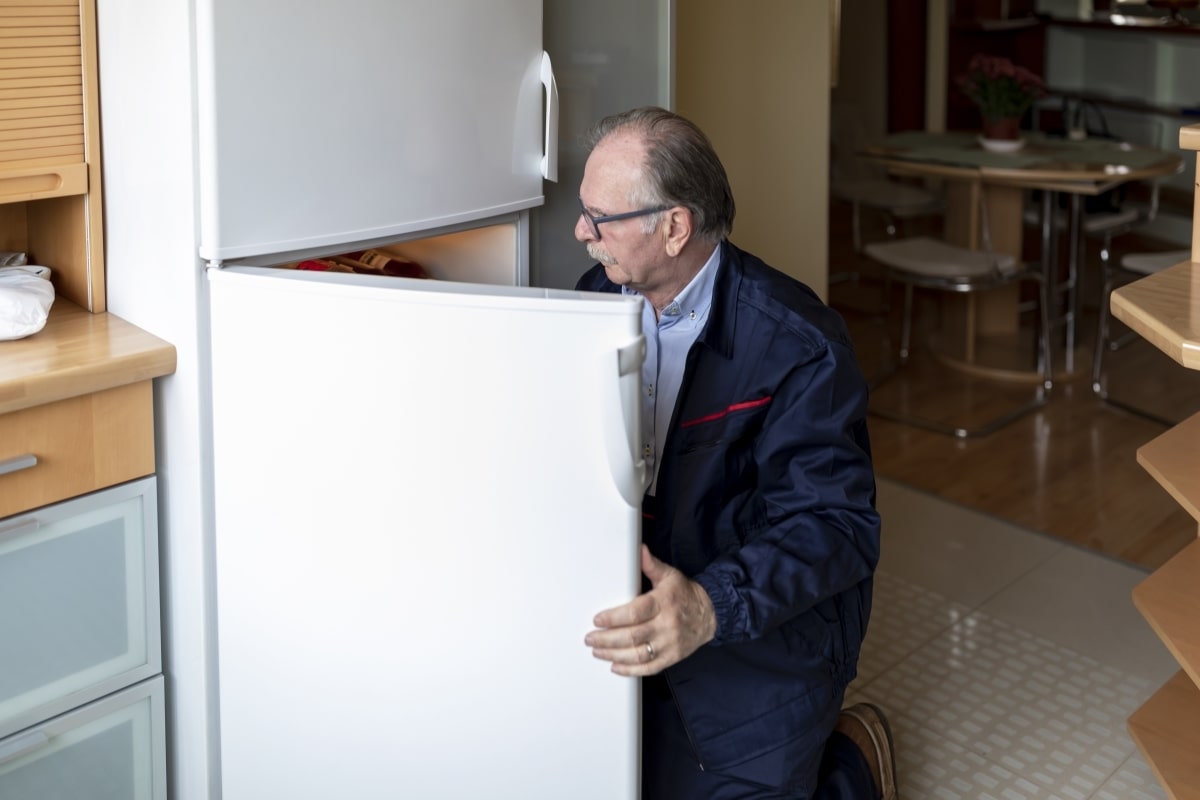 With a very large selection of original refrigerator replacement parts and accessories shipped and restocked daily, Sundberg is sure to help you find the product that suits your needs. We offer products from popular brands such as Caloric, Frigidaire, General Electric, Gibson, Kenmore, Kitchenaid, LG, Maytag, Whirlpool, and more. As one of the top refrigeration parts suppliers, we provide our customers with a variety of parts compatible with many household appliances as well as original replacement parts direct from the manufacturer. Whether the motorized fan in the refrigerator stopped doing its job or the water filter needs replacing, we can help you find what you are looking for.
To help maintain the optimal function of refrigeration appliances, we offer many different replacement parts such as ice maker assembly kits and replacement parts, water filters and water inlet valves, refrigerator light bulbs, thermistors, and more. We also provide many small refrigerator replacement pieces such as screws, studs, snap retaining rings, and closing cams. For storage systems in household appliances, we have many different refrigerator shelves and replacement parts for drawers. Sundberg America also provides its customers with a variety of different refrigerator accessories for use in homes and other places with household refrigeration appliances. Some of these include refrigerator deodorizer, door bins and bars, and LED lights. For the aesthetic and cosmetic needs of household refrigeration appliances, we stock many useful products such as touch up paint, stainless steel cleaner and cleaning tools, adhesive, replacement door handles, and more. Our products are compatible with almost all household refrigeration appliances. With various name-brand products such as air filters, replacement crisper drawers, closing cams, shelf supports, drain pipes and more, Sundberg America is sure to have any part you need for you to help maintain your clients' appliances.
Sundberg America is committed to our customers and proud to have built a business in which we can support repair technicians, contractors, and their businesses. We supply the parts you need to do your job, run your business, and ensure your customers have a comfortable and efficient home. Not only is Sundberg America the right appliance parts supplier able to provide your business with refrigerator replacement parts and accessory products, but our portfolio for other household and commercial appliances is complete and comprehensive as well. Visit our homepage to learn more about other appliance parts we offer and to see more information on related freezer products or other household appliances such as dishwashers, washing machines, dryers, air conditioners or furnaces. For customer support or to get more information, call 800-621-9190, or fill out our credit application.
GET THE APPLIANCE PARTS YOU NEED