As one of the country's leading HVAC suppliers, we are well equipped to serve all our customers' furnace repair part needs. Sundberg America is proud to offer a wide variety of name-brand heating system and furnace repair parts. We are dedicated to maintaining a large and varied inventory of wholesale furnace parts, easily accessible to our customers. Purchasing furnace replacement parts, repair products, or accessories from Sundberg America means you are getting the OEM authorized, high-quality products at an affordable wholesale price. Our products are available for 2-day shipping anywhere in the US thanks to our five main distribution centers and fourteen branch locations.
An Extensive Furnace Parts Inventory at an Affordable Cost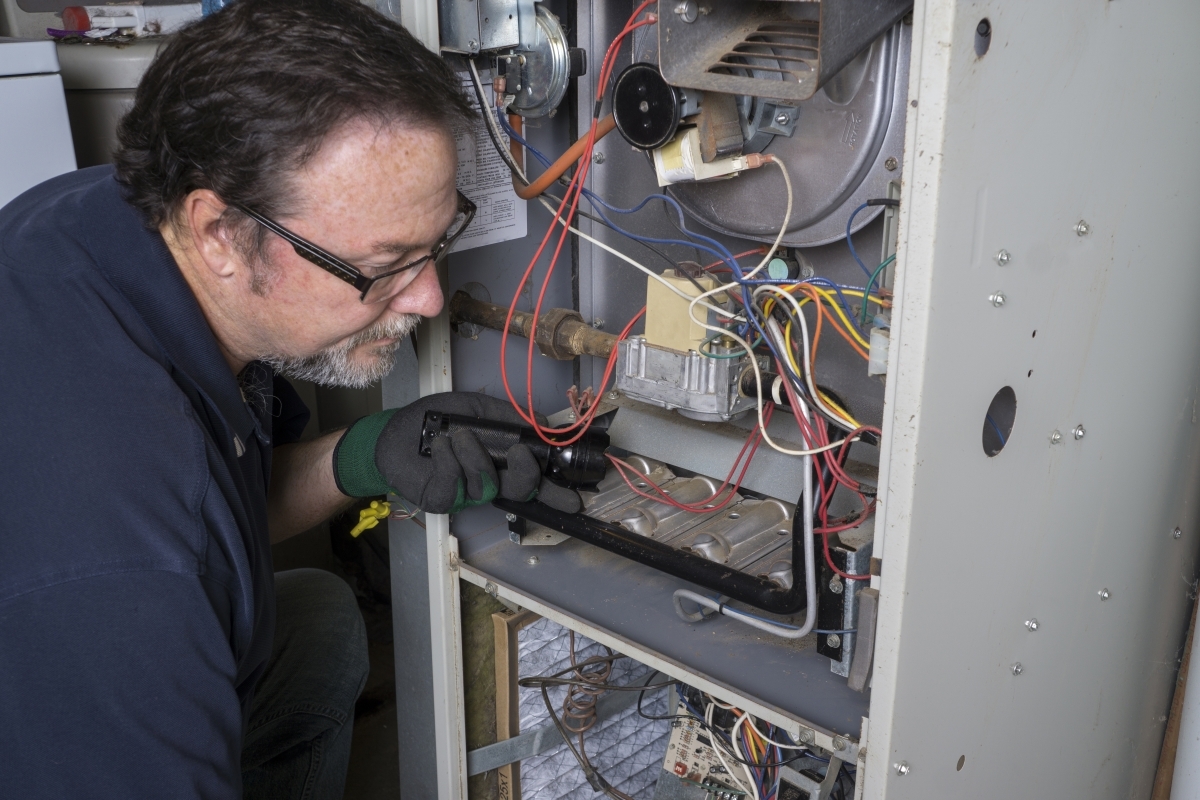 Shop some of our best-selling furnace replacement parts such as control boards, ignitors, flame rollout limit switches, gas valve assemblies, draft inducer and blower motors, and dual and single run capacitors. Sundberg America regularly stocks these furnace repair parts and more from a wide selection of brands such as Amana / Goodman, American Standard, Bryant, Carrier, Heil, Lennox, Rheem, Ruud, Trane, York, and many more. OEM Furnace replacement parts from Sundberg America are sure to be compatible with any household furnace you are working with. Our vast inventory does not stop with traditional gas furnace parts, we also carry a hefty stock of electric furnace parts that are also easily accessible to our customers. Additionally, many of our furnace repair products can be used to fix the heating and ventilation elements of household dryers as well. We are excited to offer our customers several different types and brands of furnace accessory products including a wide variety of thermostat products, conversion kits, air and noise filters, and much more.
Furnace repair can be very costly. Buying your furnace replacement parts from Sundberg America means you can get them at wholesale price, keeping supply costs down for you and furnace repair costs low for your customers. A furnace is a part of almost every home, and it requires regular maintenance to ensure proper function. We want to make sure that you have all the parts you need on hand or delivered very quickly and efficiently so that you can help your customers effectively and at an affordable cost.
Here at Sundberg America, we offer an immense number of furnace replacement parts to fix many common furnace problems. Did the heat exchanger crack? We stock dozens of different heat exchanger replacements, so you are bound to find the one you need. Is there a loud scraping sound? Whether it is caused by worn-out ball bearings, the fan or blower wheel rubbing against other pieces of metal, or something in the blower has caused it to become unbalanced, we have the products you need to fix it. Sometimes an appliance has been neglected for so long that you cannot clearly see or access the source of the problem. Sometimes the parts just need to be lubricated or cleaned. That's why we make a point to stock several cleaning solutions on hand such as Nu-Calgon products like Nu-blast and Electrical Contact Cleaner among others so that you can ensure your customers' furnaces are clean, safe, and working properly.
Sundberg America has an experienced history with furnaces, heating systems, and other HVAC systems. We have provided our customers with an extensive selection of OEM authorized furnace replacement parts for over a hundred years and we are always looking to form even more new relationships with new customers. Check out our other product pages like Air Conditioning, Washing Machines, Dryers, Refrigerators, and Freezers to learn why Sundberg America should become your appliance parts supplier. Visit our homepage for more information about our business and how we deliver products quickly and efficiently to our customers across the United States. Fill out our credit application today or call 1-800-621-9190 to talk to one of our customer service representatives.
GET THE APPLIANCE PARTS YOU NEED