Wholesale Washing Machine Parts
Sundberg America is an industry leader in wholesale washing machine parts. Since 1912, we have made it a priority to provide our customers with high-quality OEM authorized washing machine parts. Washing machine repair is an area that our company has a lot of experience with, so we know that we can help our customers get exactly what they need. As a Sundberg America customer, you have easy access to a large assortment of brand name replacement parts. Because we have distribution centers and warehouses in nine states all over the Midwest, we can give our customers quick shipping on all our products anywhere in the United States.
Washing Machine Repair Made Easy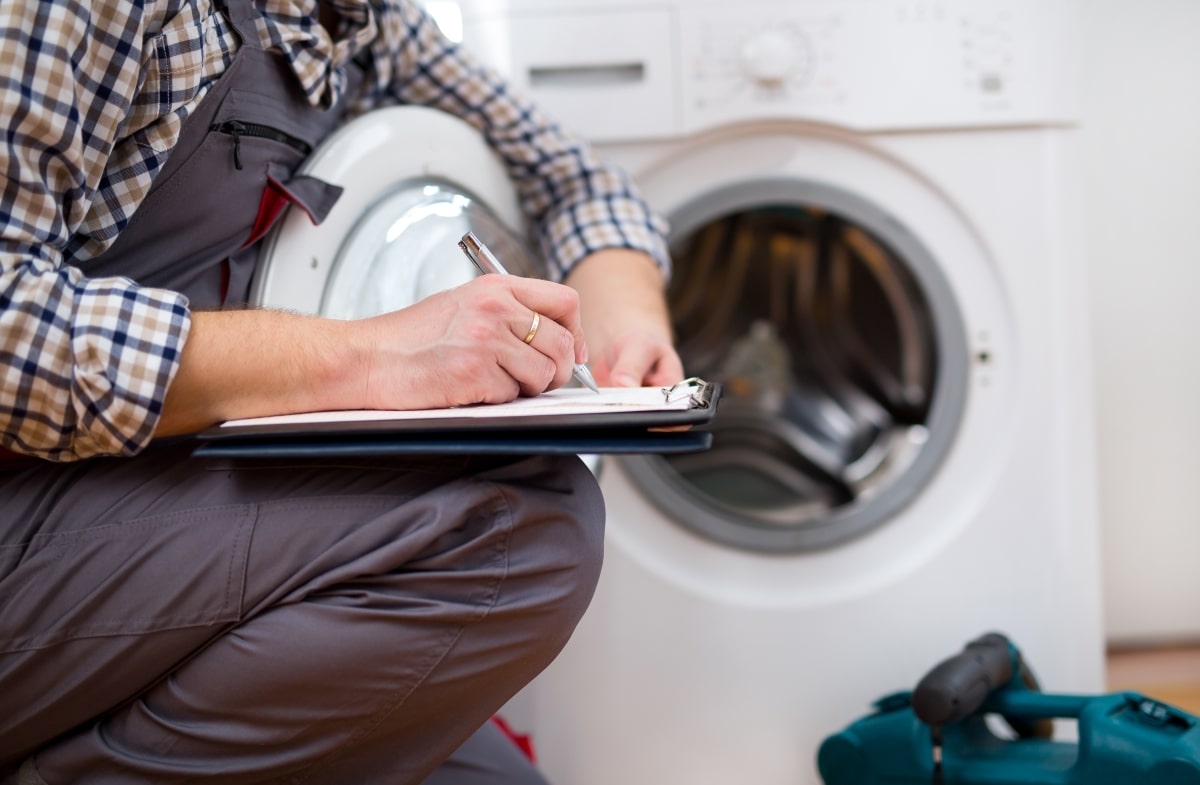 At Sundberg America, we have everything you need to make washing machine repair a breeze. We stock a wide variety of washing machine replacement parts and high volumes of some of our best-selling parts like timer knobs and plates, door locks, circuit boards, and drain pumps. Many homeowners use their washing machines multiple times a week, every week, every year! This much use means there can be frequent problems with washing machines and plenty of wear and tear on their parts. We want to make sure our customers have easy and fast access to the parts they need so they can properly service their customers. Additionally, we help keep your costs low with wholesale washing machine parts direct from the manufacturer. This way you know you are getting the best products for the best price. We consistently and efficiently stock washing machine repair parts from many common household brands such as Electrolux, Frigidaire, GE, Kenmore, LG, Whirlpool, and more! Washing machine parts from Sundberg America are without a doubt able to help extend the lifespan of household washing machines.
We stock many name-brand OEM authorized washing machine parts, so we are sure to have the part you need to fix any washing machine problem. Is the washing machine leaking water? We have replacement fill hoses and other products for tons of brands of washing machines ready to go. Is the washing machine constantly shaking? It could be that the machine needs new leveling legs. We stock a variety of leveling legs and pads, so you are sure to find the correct one for any washing machine you are working on. Is the washing machine not draining properly? This could be a variety of problems and can also lead to even more problems with the washing machine. We always have replacement parts such as drain hoses, water inlet valves, drive motors, motor control boards, drive belts, pulleys, and more to fix and prevent water leaks. Besides our wide assortment of washing machine parts, we also equip our customers with many tools unique to washing machine repair. Some of these include multimeters, spring removal tools, brake removal tools, spanner nut wrenches compatible with many brands of washing machines, and more. We make sure to do our job well so that we can help make your job easier.
Purchasing your washing machine replacement parts from Sundberg America means you receive high-quality OEM authorized products with quick service, delivery and a close relationship with our company. Check out our homepage to learn more about our history and our company or visit some of our various product pages such as Dryers, Furnaces, Air Conditioning, Freezers, Refrigerators, and more to learn more about the appliance replacement parts you can get from Sundberg America. For more information, feel give us a call at 800-621-9190 to speak to a personal customer service representative or fill out a credit application to start an account with us.
GET THE APPLIANCE PARTS YOU NEED