Wholesale Air Conditioner Parts
Sundberg America has been an industry leader in HVAC appliance replacement parts for decades. Our knowledge and experience with central air conditioner parts and home air conditioner parts are exactly what you need in an AC parts supplier. We have been selling wholesale central air conditioner parts for many years and our inventory is broad and complex. We are sure to have everything you need for any air conditioner repair you encounter. At Sundberg America, we pride ourselves in supplying our customers with the air conditioner repair parts they need quickly. We have warehouses and distribution centers all over the Midwest, making any of our products available for fast shipping anywhere in the United States.
An Extensive Inventory of Air Conditioner Parts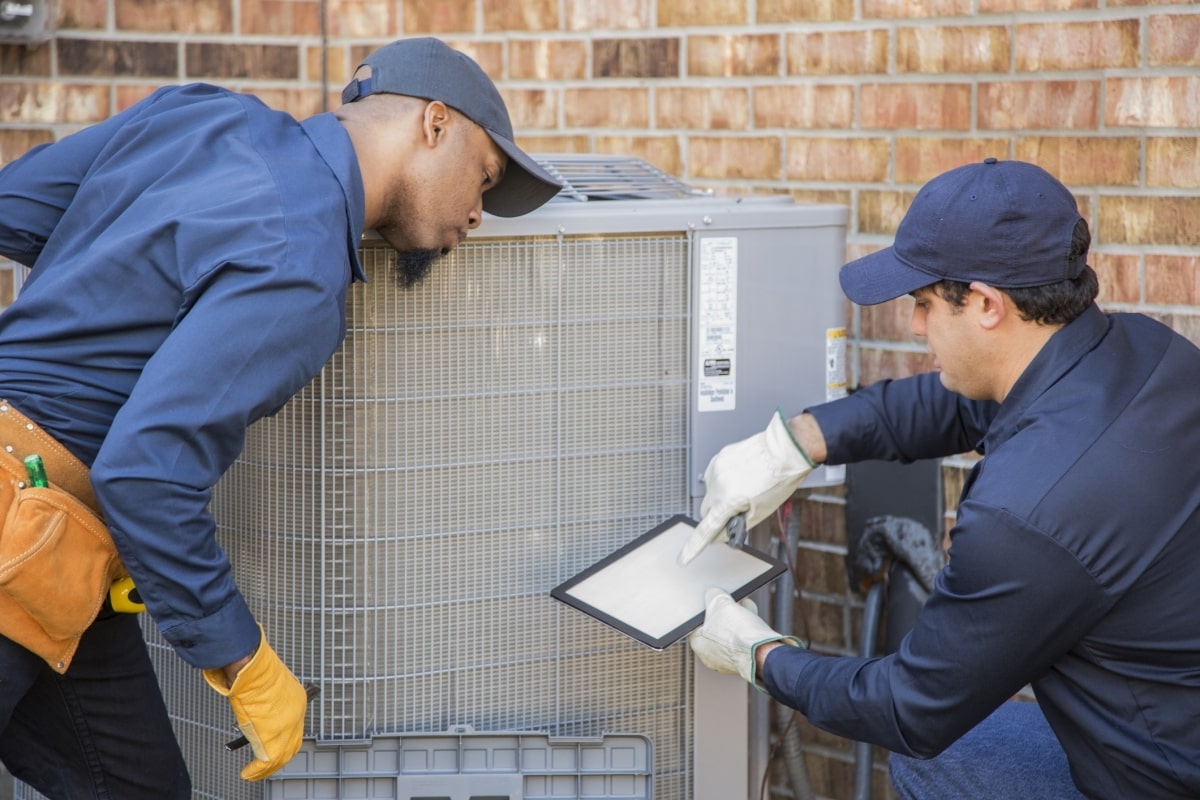 Sundberg America is one of the most reputable wholesale air conditioner repair parts suppliers in North America with an experienced history in the industry, so you can rest assured knowing you are getting the highest quality repair parts and service. We constantly stock high volumes of popular air conditioner repair parts such as single and dual run capacitors, fan motors, blower motors, contractors, relays, and more. Our home air conditioner parts are OEM authorized and direct from the manufacturer and we offer them to our customers at a low wholesale cost to help our customers keep their AC repair costs low. Sundberg America's air conditioner parts are compatible with many popular household brands such as Amana, Bosch, Caloric, Coleman, Emerson, Frigidaire, GE, Goodman, Haier, Kenmore, KitchenAid, LG, Luxaire, Rheem, Whirlpool and more, so we are sure enough going to have a product you can use on the job. We want to help you keep AC repair costs, that's why we sell our air conditioner replacement parts at an affordable wholesale cost to prevent you and your customers from pouring even more money into an already expensive appliance.
As we mentioned earlier, our inventory is vast and complex, so we have all the air conditioner repair parts to solve any problem you run into. Are there fan problems with a home air conditioner? Whether it is a problem with the condenser fan motor, the drive belt, or the V-belt, we have parts ready for you to use and can have them shipped to you ASAP. Is the air conditioner making too much noise? It could be that the fan is not running properly. Do not worry! We have plenty of parts you can use to fix the issue like fan motors, blower motors, thermistors, and more. At Sundberg America, we want to make it easy and convenient for you to get everything you need all in one place. That is why, in addition to supplying our customers with all the air conditioner repair parts they could ever need, we also offer an array of useful tools to help make the job easier. We have many different types of tools such as fin combs in many different sizes, spring removal tools, cleaning tools, and vacuum attachments designed specifically for optimal use in HVAC systems. In addition to air conditioner repair parts and unique air conditioner tools, we also offer several different maintenance chemicals such as Nu-Calgon products like Nu-Blast, Electrical Contact Cleaner, and Evap Foam No Rinse as well as other helpful chemicals like silicone spray and A/C Shine. When Sundberg America is your wholesale air conditioner repair parts supplier, you can relax because everything you need is just one order away.
Sundberg America customers enjoy peace of mind knowing they get the best products for the best prices and that they will be compatible with any home air conditioner they are working with. Coupled with top-rated air conditioner repair parts, our customers also have access to our massive inventory of appliance replacement parts for many more household appliances such as Furnaces, Freezers, Dryers, Washing Machines, and Refrigerators. Visit our products page to see even more appliance replacement parts that Sundberg America has to offer. For more information about Sundberg America as a leading appliance parts supplier, visit our homepage, send us an email, or give us a call at 800-621-9190. To join our Sundberg America family and access the endless benefits of Sundberg America customers, fill out a credit application and get started on your very own customer account.
GET THE APPLIANCE PARTS YOU NEED