Sundberg America is the place for all thing's dryer parts. Stemmed from our extensive knowledge and past in the HVAC and household appliance replacement parts industries, our ability to provide our customers with exactly the dryer replacement parts they need is unmatched. At Sundberg America, we carry a large collection of OEM authorized dryer parts compatible with many household dryers. Thanks to our five distribution centers and fourteen warehouse locations all over the Midwest, we can provide our customers with fast shipping anywhere in the United States. That way we make sure our customers are getting all the dryer replacement parts they need when they need them.
Easy Access to a World of Dryer Parts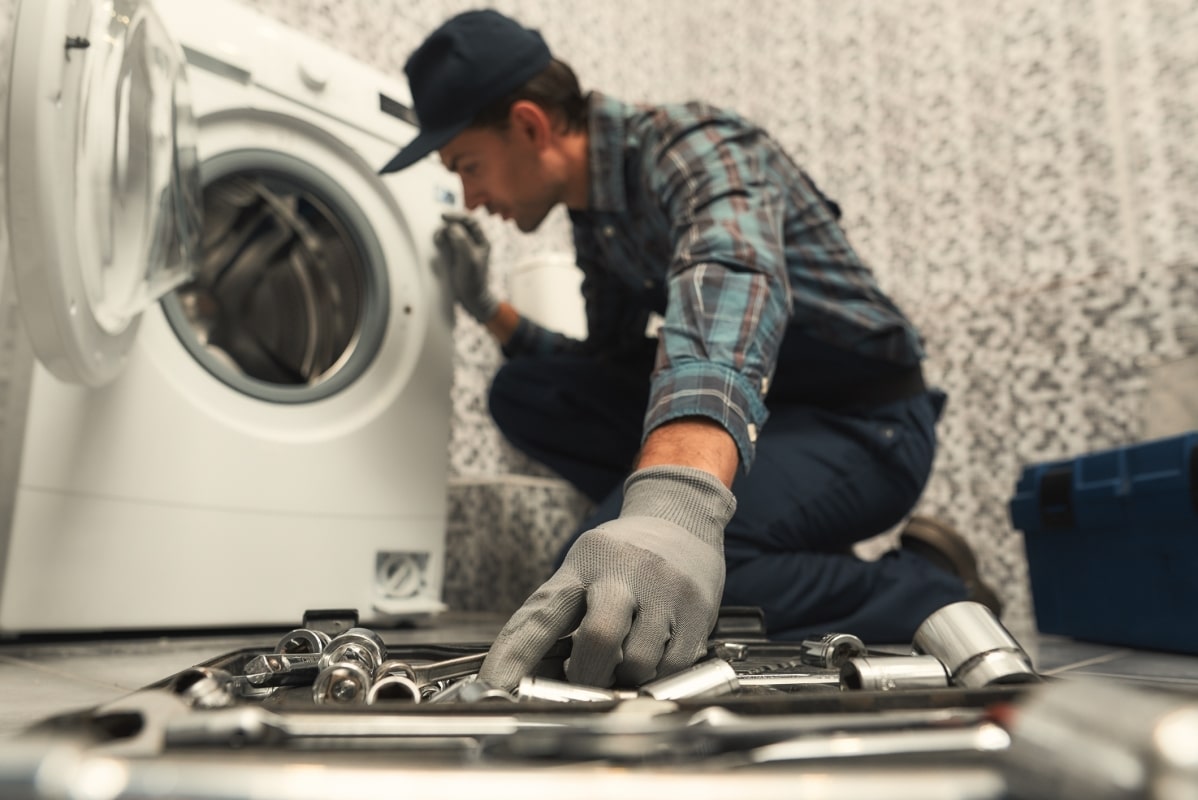 As a customer with Sundberg America, you have easy access to a tremendous stock of high-quality, brand name dryer replacement parts. We keep large quantities of our most popular products such as drum rollers, dryer belts, drive motors, blower wheels, door switches, timers, gas valve solenoids, and more. We sell products to our customers at a low wholesale cost and direct from the manufacturers, so you can rest assured that you are getting the best products without breaking the bank. Sundberg America dryer parts are OEM authorized by many popular manufacturers such as Amana, Bosch, Electrolux, Estate, Frigidaire, GE, Kenmore, KitchenAid, LG, Maytag, Samsung, Whirlpool and more. We are sure to have the dryer replacement parts compatible with any household dryer. Many of our warehouses and distribution centers also function as storefronts, so if you are already out for the day on the job and find you need a specific part, feel free to stop by and pick it up! Visit the Contact Us page for the location and hours of operation of our storefronts.
Dryers are an essential commodity in millions of homes across the US, and wear and tear on dryer parts is inevitable. Dryer repair costs can be high, so we offer our customers wholesale dryer replacement parts, keeping costs low for businesses and, in turn, homeowners, too. Here at Sundberg America, we have dryer parts to fix an abundance of common household dryer problems. For instance, if the dryer is vibrating or making too much noise, we offer dryer seals and blower wheels from many different brands to fix these issues. If the dryer will not heat, you do not need to worry because we consistently stock thermal fuses, heating elements, and more products to make the machine function properly again. Even if the dryer is not turning on at all, we have dryer replacement parts such as new terminal blocks or start switches to help. We also have many tools specific to dryers and laundry appliances meant to make your job easier. Some of our most popular dryer tools and accessories include vacuum cleaner attachments perfect for dryer and HVAC cleaning, multimeters, leg adjusting wrenches specific to several different brands of dryers, and dryer airflow test kits.
Sundberg America prides itself on bringing its customers top-rated, OEM authorized dryer replacement parts at a low, wholesale cost. In business for over 100 years, we have become one of the industry's leading dryer parts suppliers and appliance parts suppliers. Visit our homepage to learn more about our company and how we can help you. To learn more about the other appliance replacement parts we offer here at Sundberg America visit our product pages like Washing Machines, Furnaces, Air Conditioners, or Refrigeration. Have additional questions? Call 800-621-9190 to speak to a customer service representative or send us an email at your convenience. To create your very own customer account with Sundberg America, fill out a credit application and, make Sundberg America your appliance parts supplier today.
GET THE APPLIANCE PARTS YOU NEED