Wholesale Oven & Stove Parts
For decades at Sundberg America, we take pride in being a leading wholesale supplier of parts for ovens and stoves in the United States. Not only do we have valuable experience in the oven and stove industry, but we also make a point to have personal relationships with our customers, which helps us give them exactly the parts for ovens and stoves they need. Sundberg America oven and stove parts are OEM authorized and sold to our customers at a low wholesale cost, so you know you are getting the best products for the best price. We prioritize our customer experience and want to make sure our customers have access to all the products they need so that they can service their customers in the best way possible. Our products are also eligible for fast shipping anywhere in the United States thanks to our five distribution centers and fourteen branches.
One of the Largest Selections For Stove and Oven Replacement Parts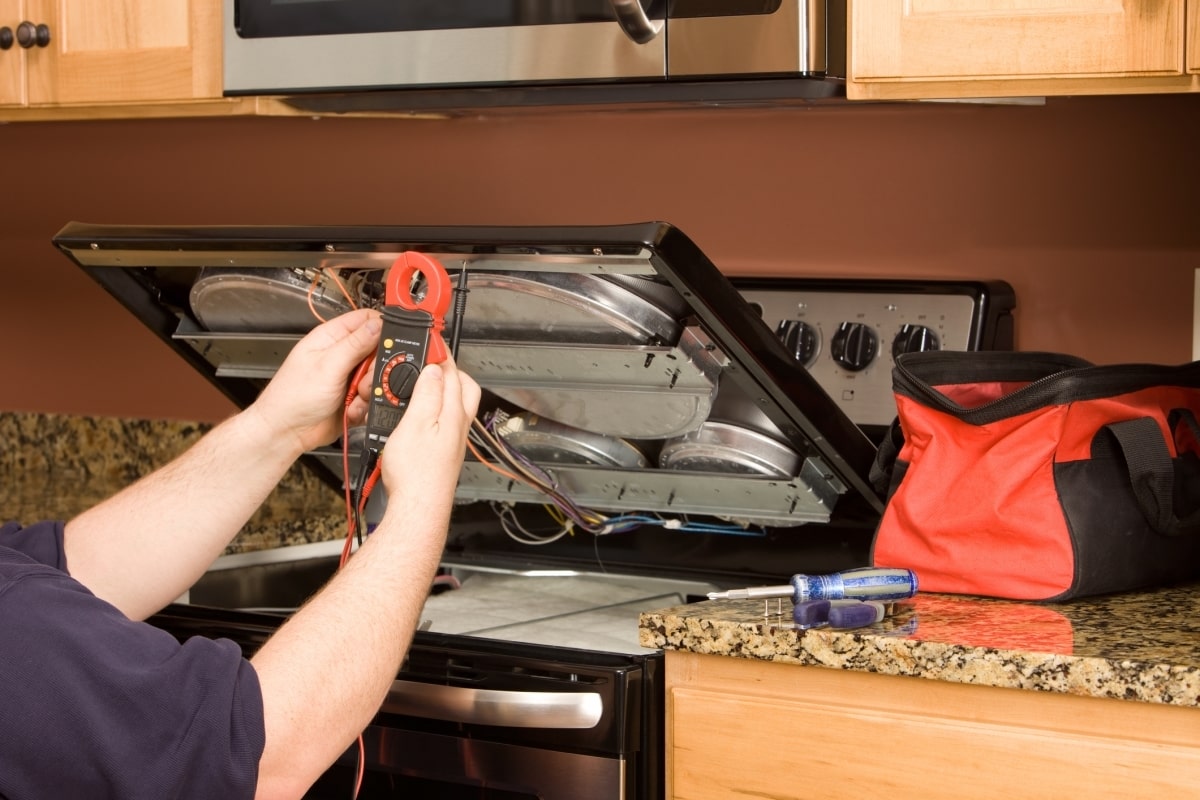 We provide our customers with a wide variety of stove and oven replacement parts. Whether you are working with a gas or electric home oven, stove, or range, we are sure to have the brand name replacement parts that you need to fix any household problem. We consistently stock high volumes of some of our best-selling products such as igniters, bake elements, burner drip bowls, and more! We stock and ship large quantities of each of these products and more for a variety of popular household brands, so we are sure to get the parts for ovens and stoves you need in a quick and timely manner. At Sundberg America, we sell oven replacement parts direct from prominent manufacturers such as Amana, Electrolux, GE, Jenn-Air, Kenmore, KitchenAid, Montgomery Wards, Whirlpool, and more. With such a wide selection of stove and oven replacement parts from many popular brands, we are confident that we will have the parts you need.
Sundberg America parts for ovens and stoves can help solve numerous common household problems with gas and electric stoves and ranges. Is the oven not turning on? There could be several different broken parts such as the gas burner, igniter, or surface burner valve, but do not worry, we stock all these products regularly. Is the oven light not working? Whether it is as simple as changing the light bulb, or as complicated as needing a whole new control board, we have you covered. Is the oven not self-cleaning? We always stock door lock motors, switch assemblies, control boards, and thermostats, so you can fix this problem. In addition to our large assortment of stove and oven replacement parts, we also offer many stove and oven accessories such as heat probes and high-quality griddles. As a leading wholesale supplier of parts for ovens and stoves, our goal is always to make running a business and doing jobs easier for our customers. We accomplish this by quickly and efficiently providing them with top-rated original stove and oven parts, but we also meet this goal by providing our customers with tools specific to stove and oven repair to make their jobs even smoother. Some of these include burner ring removal tools, razor blade scraper tools, torx wrenches, suction cups to remove halogen lights, and more. For electric stoves, we even have cooktop cleaners from brands like Affresh!
Being a Sundberg America customer comes with many perks even outside of low prices for brand name products and access to a huge inventory of appliance parts. Sundberg America customers also have access to video tutorials for many different types of appliance replacement part jobs and our customer service and sales representatives are here for you. Fill out a credit application today to start your Sundberg America customer account, call 800-621-9190 to speak to a customer service representative, or send us an email at your convenience. Being a customer has its perks; competitive pricing, access to our website to order parts 24/7 or look up the parts you need, and excellent customer service! Browse our homepage to learn more about our company as a top-rated appliance parts supplier or visit some of our product pages such as Refrigerators, Freezers, Furnaces, Washing Machines, or Dryers to learn more about the large selection of appliance replacement parts offered here at Sundberg America.
GET THE APPLIANCE PARTS YOU NEED