Wholesale Estate Appliance Parts
Sundberg America makes getting Estate appliance parts very easy. As a leading appliance and HVAC parts supplier with one of the largest inventories in the United States, Sundberg America customers can find everything they need to fix any Estate appliance they come across. Our expansive inventory of Estate appliance parts spans over many different household products such as dishwashers, washing machines, dryers, refrigerators, ranges, and more. Whether you need an Estate washer part to fix a leaky washing machine or an Estate dryer part to fix a clothes dryer that will not heat, you can be sure to find it at Sundberg America. Additionally, you can rest easy knowing Estate appliance parts from Sundberg America will fix household appliances and improve their lifespans because Estate washer parts, Estate dryer parts, as well as all appliance replacement parts that we sell are OEM authorized parts that come directly from the manufacturer. We know that genuine parts can rack up a hefty bill for businesses and contractors, but not at Sundberg America! Our customers enjoy low, wholesale prices for the parts they use daily. These are just a few of the reasons so many customers choose to get their Estate repair parts and appliance replacement parts from Sundberg America time and time again.
Excellent Heating and Ventilation Parts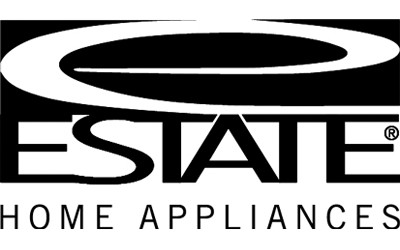 Estate appliances are a top choice for many homeowners in America and they are used every day by millions of people. This high-frequency use can cause problems, but Sundberg America is here to help you fix Estate appliances as well as household appliances from other Brands. To learn more about the endless benefits and opportunities that come with being a Sundberg America customer, visit our homepage and read our story. As a leading appliance and HVAC parts supplier in North America, we help our customers by getting them the repair parts they need in as little as a few days. Check out our product pages to learn more about appliances covered by us such as Washing Machines, Dryers, Refrigerators, Freezers, Contractor Supplies, Tools, Ventilation, Air Conditioners, Furnaces, Stoves & Ovens, and Dishwashers. Fill out a credit application to kickstart your Sundberg America customer account and start saving money on the parts you need. For questions or additional information, call us at 800-621-9190 or send us an email at your convenience. We have personal customer service representatives ready to help you start saving money today.
GET THE APPLIANCE PARTS YOU NEED