Sundberg America regularly stocks a wide variety of Gibson appliance repair parts that are of the highest quality. We ensure our customers that when they purchase Gibson appliance parts from Sundberg America, they are fixing the machines their customers use daily while also extending their lifetime. This is because we only offer our customers Gibson parts that come directly from the OEM authorized manufacturer. However, from other retailers, premium genuine Gibson parts can come at a premium price and create hefty costs for businesses and repair technicians—not at Sundberg America. Our customers have access to our entire inventory of Gibson repair parts and appliance replacement parts from other popular brands at a low, wholesale price, therefore keeping costs down for business, contractors, and homeowners. Whether you are working with Gibson kitchen, laundry, or HVAC appliances, make Sundberg America your Gibson appliance parts supplier to guarantee high-quality replacement parts, without the high price.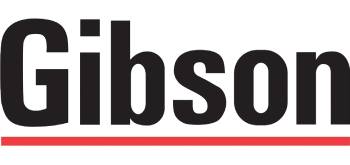 Gibson appliances are an excellent choice for many homeowners in the United States and abroad. Their premium quality and efficiency are what attract users to purchase and frequently use their Gibson appliances. At Sundberg America, we hold Gibson repair parts to the same standard of high-quality, efficiency, and affordability. No matter what problem our customers or homeowners run into, we are there to help them fix it. We do so not only by giving them the replacement parts they need at an affordable price but also by shipping them Gibson parts and repair parts from other common household appliance brands in just a few days. Our nineteen branch warehouses and distribution centers across the Midwest and West allow us to do this quickly and efficiently.
Sundberg America original replacement parts cover a variety of Gibson appliances along with other products such as Stoves & Ovens, Refrigerators, Freezer, Dishwashers, Washing Machines, Dryers, Furnaces, Ventilation, and Air Conditioners. We want to make jobs as easy as possible for our customers, so we also offer many different Tools and Contractor supplies. For more information, visit our homepage to learn our business story, give us a call at 800-621-9190, or send us an credit application today and you will start saving money with Sundberg America by purchasing original premium parts and receiving impeccable customer service.
GET THE APPLIANCE PARTS YOU NEED